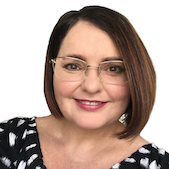 Ms Senta Sharp
Counsellor
GradDipCouns, BBus (Comms), PACFA Reg. Clinical 25456
Senta counsels and coaches adults across all ages – individuals, couples and families – with a very gentle approach, and is passionate about helping people cope with vulnerabilities associated with mental health, medical diagnoses, identity, fertility challenges, disability, chronic pain, and navigating life challenges across the lifespan.
She has personal understanding of how early life trauma and abuse can strain and rupture relationships and how trauma is carried through life into all experiences. She has a particular interest in resetting negative beliefs, restoring self-worth, and giving voice to long-held fears, healing old wounds, finding optimism beyond grief and loss, and coping with anxiety.
She brings hope, optimism, and energy to sessions to help motivate people through change, find clarity and purpose, become assertive, communicate well to improve relationships, and positively transform personal direction and performance.
With 20 years of communication strategy experience, she also consults to organisations, health care practices, and professional services practitioners, supporting personal and professional development, helping resolve professional issues and conflicts, and assisting clients to gain insight into cognitive, emotional, and behavioural issues that jeopardise ethically competent practice.
New clients are very welcome. Senta is a registered Private Health Care Provider; clients with health insurance may be eligible for rebates from their insurers.
Phone   0438 326 872
Email    info@sentasharp.com.au