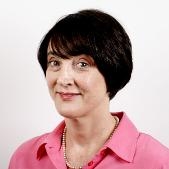 Kat Anderson
Clinical Psychologist
BSc.,(Psych), PGDipPsych, MCounselPsy.

"It is a privilege to be able to provide a space where you can feel heard and supported whilst making the changes needed to improve your quality of life"
Kat is a clinical psychologist counselling adults experiencing depression, anxiety, posttraumatic stress disorder, grief and loss, life transitions, adjustment difficulties and relationship issues.
Kat has a special interest in perinatal psychology. She provides counselling to both mothers and fathers (with research into first-time fathers) experiencing issues that can accompany transitioning to parenthood, including:
Antenatal depression and anxiety
Postnatal depression and anxiety
Pregnancy
Birth trauma
Adjustment Issues
Relationship Issues
Gender disappointment
Grief & loss
Kat also provides non-directive pregnancy support counselling.
Kat is comfortable working with other health professionals, as part of a mothers and/or fathers support network, to improve their quality of life and enjoyment of parenting. She is welcoming of parents bringing their babies and toddlers to sessions, with parking provided onsite.
Kat takes an eclectic approach to counselling, drawing from a range of therapeutic approaches including Psychodynamic, Attachment, Cognitive Behavioural & Acceptance and Commitment Therapy, Neuropsychotherapy, EMDR (Eye Movement Desensitisation and
Reprocessing) and Emotionally Focussed Therapy.
Professional Memberships:
Member Australian Psychological Society (MAPS)
Member APS College of Clinical Psychologists (CCLP)
Member APS Perinatal and Infant Psychology Interest Group (PIPIG)
Member International Marce Society
Member Australian Marce Society
Member Perinatal Anxiety and Depression Australia (PANDA)
Fees & Rebates
Cost: $185 per 50 minute session: *Medicare rebate: $129.55
Out-of-pocket: $55.45 per session (less if safety net has been reached)
Non Directive Pregnancy Support Counselling
Cost: $185 per 50 minute session: *Medicare rebate: $64.70
Out-of-pocket: $120.30 (less if safety net has been reached)
*Medicare rebates are available to those who have a referral and Mental Health Care Plan
from their GP or psychiatrist. This must be in place prior to the first claimable session.
Available: Mondays to Fridays
Bookings: Telephone 0429 625 456
Email: kat@katandersonpsychology.com.au