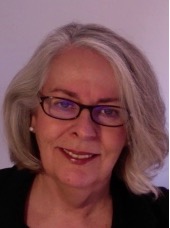 ​
I have almost 25 years' experience as a
registered psychologist.  I've worked
for the Queensland Police Service,
Relationships Australia, mining 
companies, and an Australian
university.
Therapies I use include CBT, EMDR and the pre-EMDR Flash Technique, Schema Therapy, and Solution Focused Brief Therapy, informed by mindfulness based practices and compassionate presence.  My areas of work include: Stress, anxiety and depression; stress-related insomnia and improving sleep; trauma, PTSD and CPTSD; self-esteem, confidence and personality concerns; grief and loss, including relationship separation; and problems at work or university. I also work with members of the military and veteran population.  I have extensive experience working in complex organisational settings.
Please contact me to book a first session.
Medicare MTPH and private health fund rebates available
DVA Health Cards (Gold and White) are accepted as payment upon a GP referral.

Professional memberships etc
·        Australian Association of Psychologists (AAPi)
·        Australian Psychological Society (APS)
·        Eye Movement Desensitisation and Reprocessing (EMDR) Association of Australia
·        Master of Leadership (Change Management)
·        Bachelor of Arts (Hons) (Psychology)
·        AHPRA Registered Psychologist PSY 000 140 1867